Kerastase Fusio Dose
Fusio-Dose is an exclusive Kérastase professional service offering personalization shots for an instant hair transformation. The treatment can provide a double benefit in only one professional application and be more efficient than any other treatment.
Composed of two parts, a Fusio Dose treatment starts with a personalized diagnosis from a trained Kerastase stylist. Your stylist will work with you to understand your main hair concerns and ultimate hair goals.
$35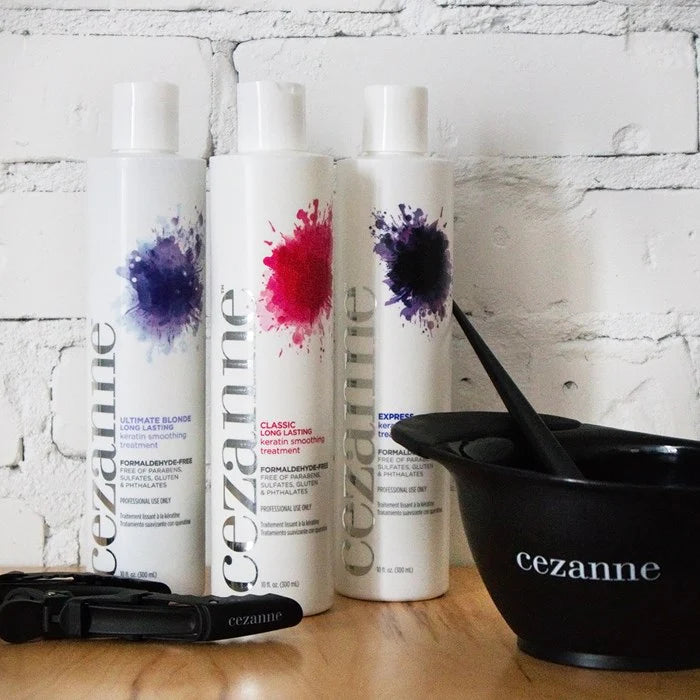 Cezanne Keratin Smoothing Treatment
Unlike other keratin treatments, there's no downtime—as soon as your appointment is over, you can shampoo, style, restyle, work out, even get your hair colored. No waiting necessary. Your hair will remain smooth and frizz-free through it all.
$400-$450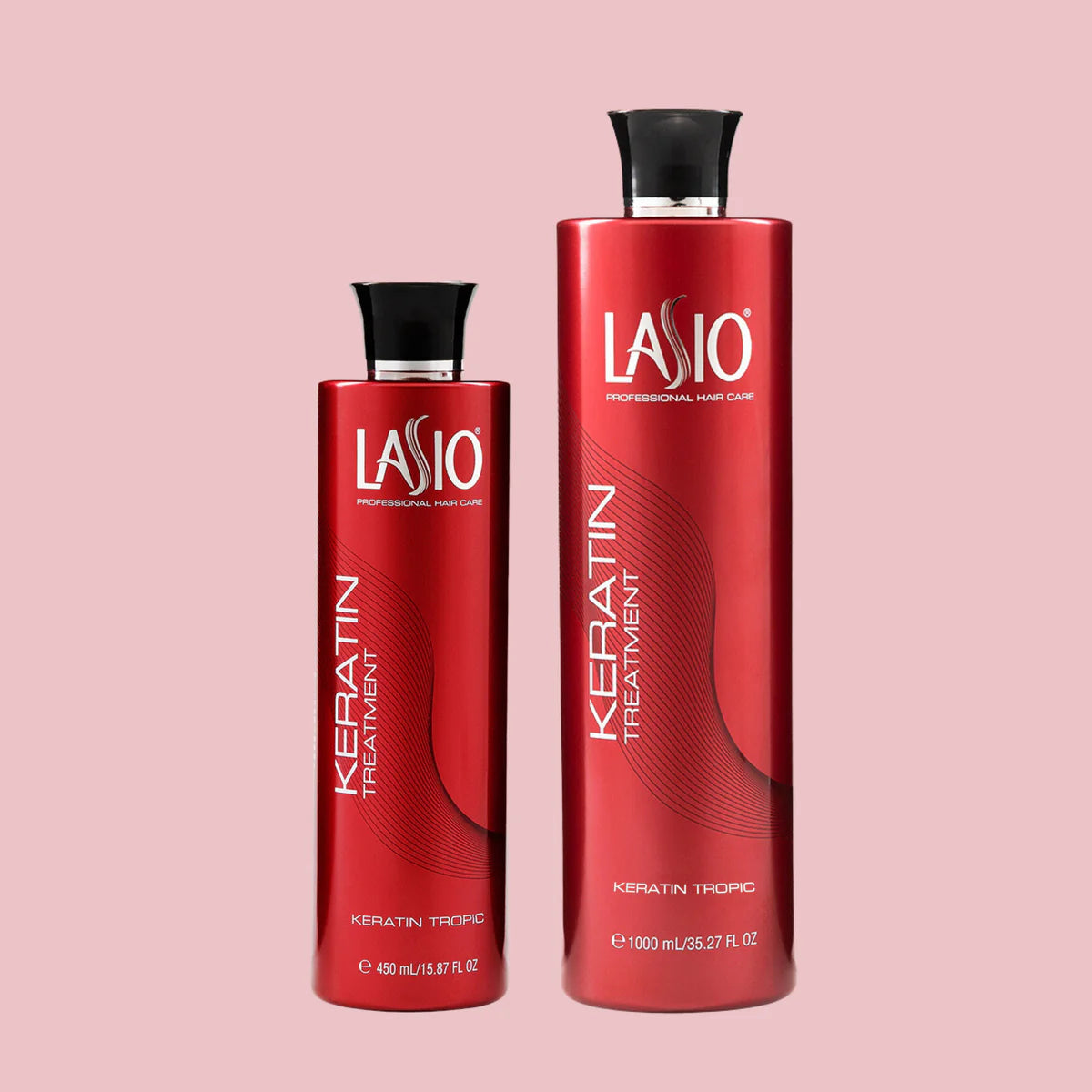 Lasio Keratin
Lasio's signature treatments provide comprehensive nourishment and unparalleled frizz reduction. With an average retention time of 3-4 months, our keratin will have you flaunting your silky smoothness all season. From the inside out, your hair will shine brighter, feel softer, style easier, and live healthier.
$250+
$35 add on for Mocha Silk, ideal for coarse, curly hair that craves extra moisture.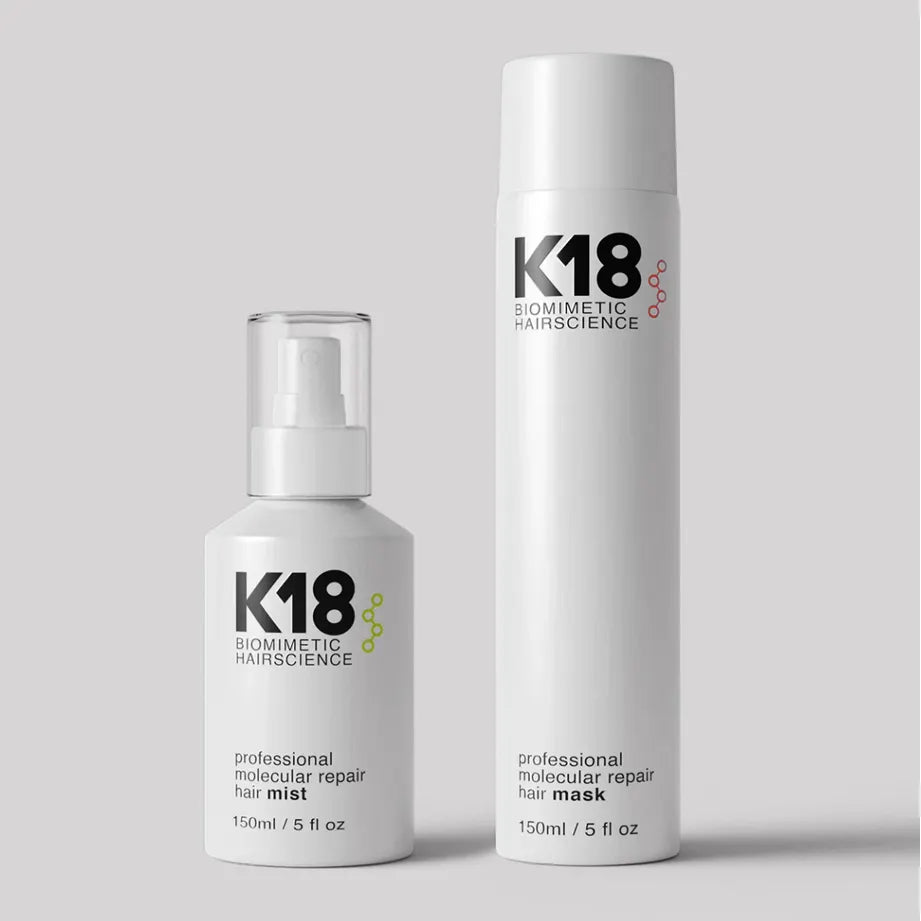 K18 Bonding Mask
A leave-in treatment mask for all hair types that clinically reverses damage in 4 minutes. The patented peptide technology works to repair damage from bleach, color, chemical services & heat – restoring strength, softness, smoothness, and bounce to hair.
Unlike conditioning treatments that hydrate the outer layer of hair and bonding treatments that wash out over time, this K18 hair product actually heals hair from the inside out and produces results that won't wash away.
$45
Olaplex Bonding
Patented OLAPLEX® Bond Building Technology works on a molecular level to repair damaged and broken bonds. Repair the broken bonds and rejuvenate hair.
OLAPLEX salon treatments are the most intense bond-building treatments available. When administered by a salon professional, the concentrated formulas help penetrate the hair deeper, which means more repair for your hair.
$45
Oribe Renewal Remedies
A revolutionary salon treatment experience.  These custom-blended antidotes are designed to help restore the holistic health of hair, perfecting and protecting from root to tip. Hair is transformed to lustrous, polished perfection, complete with movement and reflective shine for truly transcendent results. Renewal Remedies fortifies the inner structure of hair while restoring the damaged outer layer by creating a shield that locks in essential moisture and smoothes the cuticle. Designed to address the full spectrum of hair concerns, each treatment improves texture and provides intense hydration while increasing vibrancy, smoothness, and strength.
$45